We Interview An Expert on How to Perfect Your Home Coffee Intake
Love popping by your favourite coffee shop for a nice, hot, brew? Us too. We may not be able to enjoy the wonders of cafe culture during our current isolation, but we can jazz up our home coffee experience to come close.
We spoke to coffee-aficionado's favourite Guatemalan coffee brand Jewel & Kong for their tips on how to get the best home-caffeination experience:
The Essentials
Buying the right coffee is an overwhelming decision, try different roasts and beans to suit your tastes. One thing to keep in mind is that coffee has more taste-notes than wine, so the flavor profiles may be very subtle and complex; take your time to savour it. All our coffees are 100% Arabica (the most fragrant variety of bean) and grown on our family farm in Guatemala (meaning they are from the same source and not blended with others which is important to note), we roast various varieties in the UK. Try our coffees here and find the blend for you.
Once you have your coffee, it's time to set up your coffee area. Beyond putting on a playlist of soft-rock and early 00's hits, running a proper barista-led coffee shop is hard work and training. If you want to up-skill your coffee intake, check out these free courses here. If you want to skip a few steps ahead, grab an automatic coffee machine, there are some great ones out there. We recommend this one for style and substance:
Sage Oracle Touch Fully Automated Coffee Machine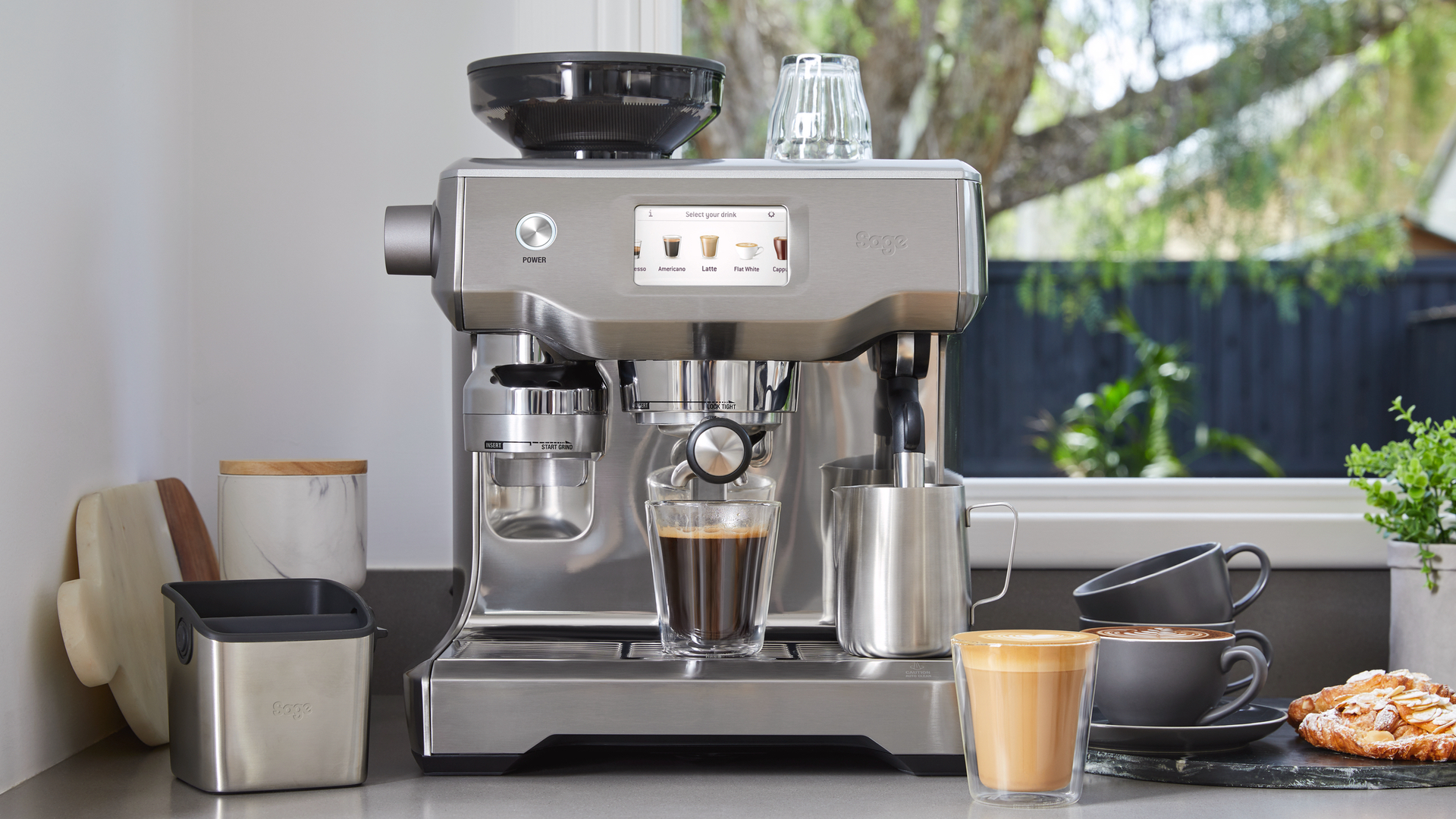 This full service can produce espresso, long black, latte, flat white or cappuccino at the touch of a button. It even has a self-cleaning function which is very handy."
Regardless of what you chose, if you want to be a real coffee connoisseur, you're going to need a few tools to accompany your coffee maker; foamers/frothers, and grinders are a must. These are our favourites:
Grinder
Kitchen Craft Delux Le'Xpress coffee grinder, £7. It's inexpensive and it can grind the beans in three different styles; fine, medium and coarse.
As coffee-makers we obsess about how we present our coffee. A lot of people under-rate the value of having a great cup can add to the experience. These are some of the best we've tried:
Le Creuset's stoneware mug will last through many cups of coffee, trips through the dishwasher, and spins in the microwave.
Ember Temperature Control Smart Mug 2
The Ember Temperature Control Ceramic Mug 2 is a smart mug that keeps your drink at the optimal temperature, perfect for the techie in you.
Serami Classic Diner Mugs (4-pack)
This set of four Serami Classic Diner Mugs will last through drops and washing machines thanks to their chip-proof construction..
Ambience
Now that you have all the tools to make the perfect cup, try to create an area designated to enjoying your coffee in comfort. We suggest going all out with nice ambient music (Amazon Music are offering a free 90 days of music) and some great artwork on the walls (check out KOYAC for original pieces, always under €3K).
It's always nice to have something to read offline, so pick up a subscription to Vanity Fair here for under £/$30.
All that's left is for you to enjoy! We hope that next time you have a cup at your local coffee shop post lock-down you will tip your barista for their hard and important work!
---
NEXT: Learn How To Break Through The Velvet Rope With A Note From DDW Founder, Antoin Commane