The Spanish socialite is carefree, natural, colourful and radiant; as are the Pombo Sisters (aka, Spanish influencer royalty).
There's three of them. María, Mart and Lucía – the most traditional Spanish names you could possibly think of. Together, they make a force to be reckoned with. But who exactly are the Pombo sisters?
María Pombo: Queen Bee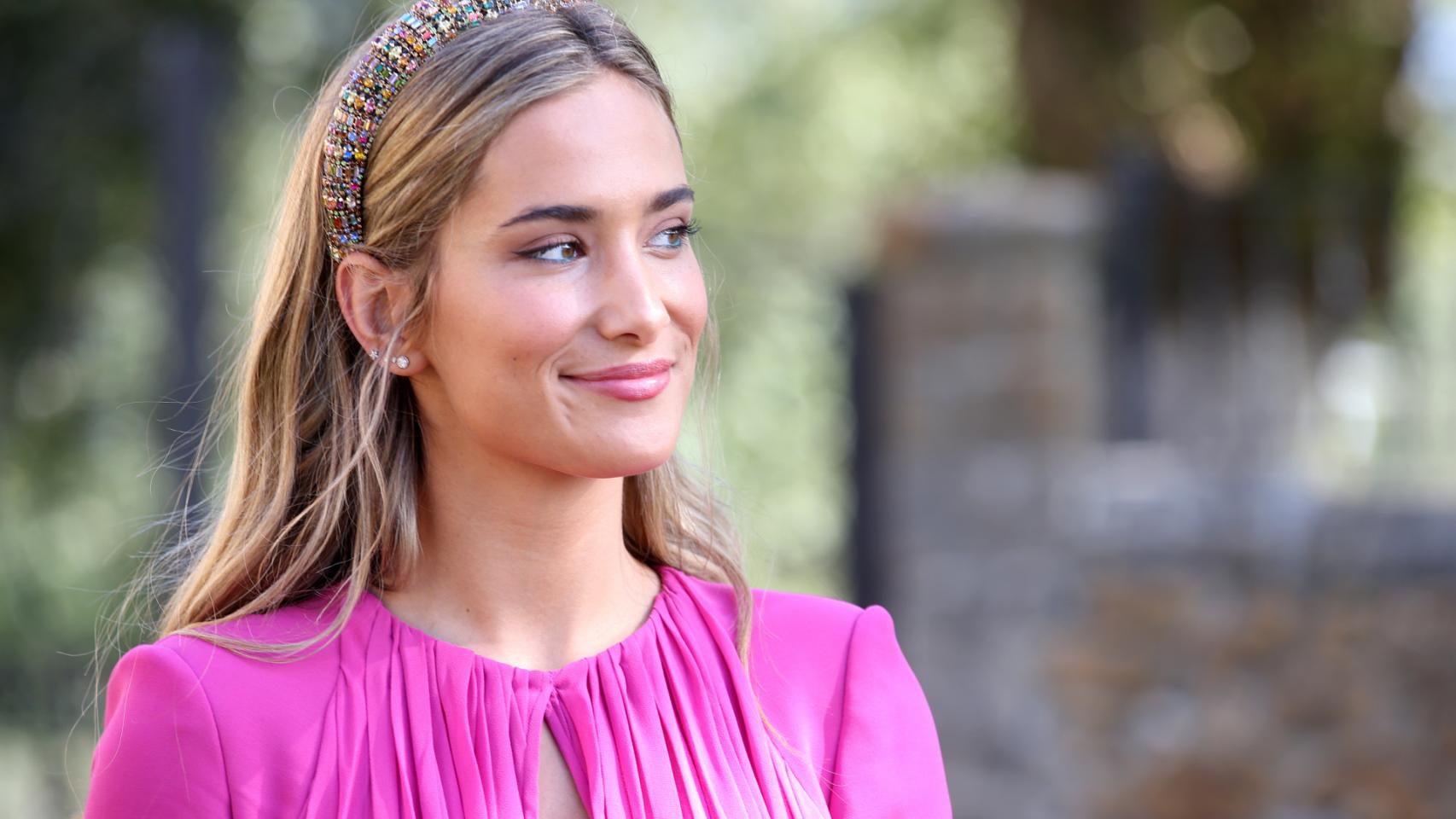 There's a type of girl (natural, colourful and carefree) that is having a moment on Spanish social media right now. Think of that girl you once met in Ibiza, her hair long, her dresses flowery and her nails manicured in nude. That is exactly the type of person María Pombo is. A quick glance at her Instagram and you can see she is always smiling; duck faces, model poses and all of the Instagram baddie looks that might soar in the UK and US are nowhere to be seen on the Spanish socialites Instagram.
In 2020, María was featured in Spanish Forbes, dressed in a nude suit and sat in a power-woman pose for the magazine's front cover and describes as the most famous Spanish influencer.
María, of course, is beautiful. She sticks to minimal makeup and hints at a very active lifestyle, when she is not lounging at the beach in Ibiza or cozying up to her husband, architect Pablo Castellano.
Her Controversial Wedding
As with any wedding that is fully streamable (talk about influencer power, right?!), María Pombo's engagement surfaced some controversy. Unfortunately for her, TikTok unearthed the outfits the catering waiters were wearing during her wedding, and you guessed it; they were dressed as maids. TikTok, in all its vicious glory, did what it does best: spread the word and ignite the fire. Turns out, however, this was just a uniform that the catering company makes their employers wear.
Another small mishap was when the Spanish hymn played during their wedding. Maria, embarrassed to the core, could not help but comment on how taken by surprise she was. It seems the Spanish influencer would've preferred a less scandalous and less prominent playing of the hymn, as opposed to the loud and boisterous moment it had during the wedding as if she and his husband were the King and Queen of Spain.
Marta Pombo
Marta Pombo is a mum and she loves to post about it. Her Instagram personality is similar to her sisters, always smiling, natural and colourful (recipe for success in Spanish social media, it seems). She likes to go for patterns in her outfits and unequivocal realness with what she shares to the world.
Out of the three sisters, Marta certainly feels like the goofy one. Her posts seem less curated, focused on giving a more real outlook on the influencer's life. At the moment, she's dating a dentist, Luis Zamalloa, with whom she has had one beautiful child and who knows how many more are to come.
Lucía Pombo: The Eldest of The Clan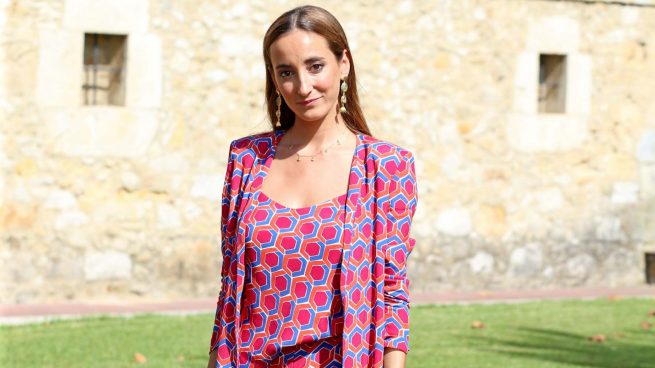 Out of all the sisters, Lucía Pombo is the only one that doesn't dedicate her blood sweat and tears to the influencer life. Instead, she does it part-time, spending the rest of her precious time piloting airplanes, no less.