The avant-garde streetwear brand Off-White has quite the art and image director. His name is Ib Kamara.
Escaping from war-torn Sierra Leone, Ibrahim Kamara moved to London at age 11. Now, twenty years down the line, he has succeeded fashion icon Virgil Abloh in the image and art direction of Off-White – a brand with more than 10.7 million Instagram followers and an impressive cult-like following worldwide.
How Did Off-White Start?
Off-White hit the streets in 2013, when Abloh left the shadow of his mentor, Kanye West, in the pursuit of something of his own, even if this was not his first rodeo. Abloh had previously faced severe backlash with his first fashion venture, Pyrex Vision, after some controversial re-sale of Ralph Lauren flannels at a significantly steeper price point.
The brand's fame soon skyrocketed, alongside its graphic diagonal lines and the iconography of American cities; white arrows. The very clothes Abloh was designing took cues from the streets to create distinct visual imagery for Off-White, bridging luxury, pop culture, and streetwear.
Benefiting from high fashion's desperate need to reclaim the youth, Off-White soon began its powerful collaborations with large names such as Nike, Jimmy Choo, Louis Vuitton, Heron Preston, and Levis.
But as with any brand in the limelight, it began facing criticisms left-right, and centre. From the popular Instagram account Diet Prada accusing Off-White of plagiarising Glasgow Airport's 1965 logo, to criticisms for the brand allegedly exploiting teenage consumerism with its very high prices.
But controversy has not only surrounded the brand itself but the designer has also been targeted for his mishaps. Virgil Abloh has also a longstanding history of plagiarism accusations as a designer for both Louis Vuitton and Off-White.
From Walter Van Beirendonck and Colrs Baby, his work has been headlined for copying other designers' fashion very non discreetly. His most recent controversy was the design of a blue outfit which was crafted in very similar materials and shapes as Van Beirendonck's 2016 collection.
Controversy, however, is conversation.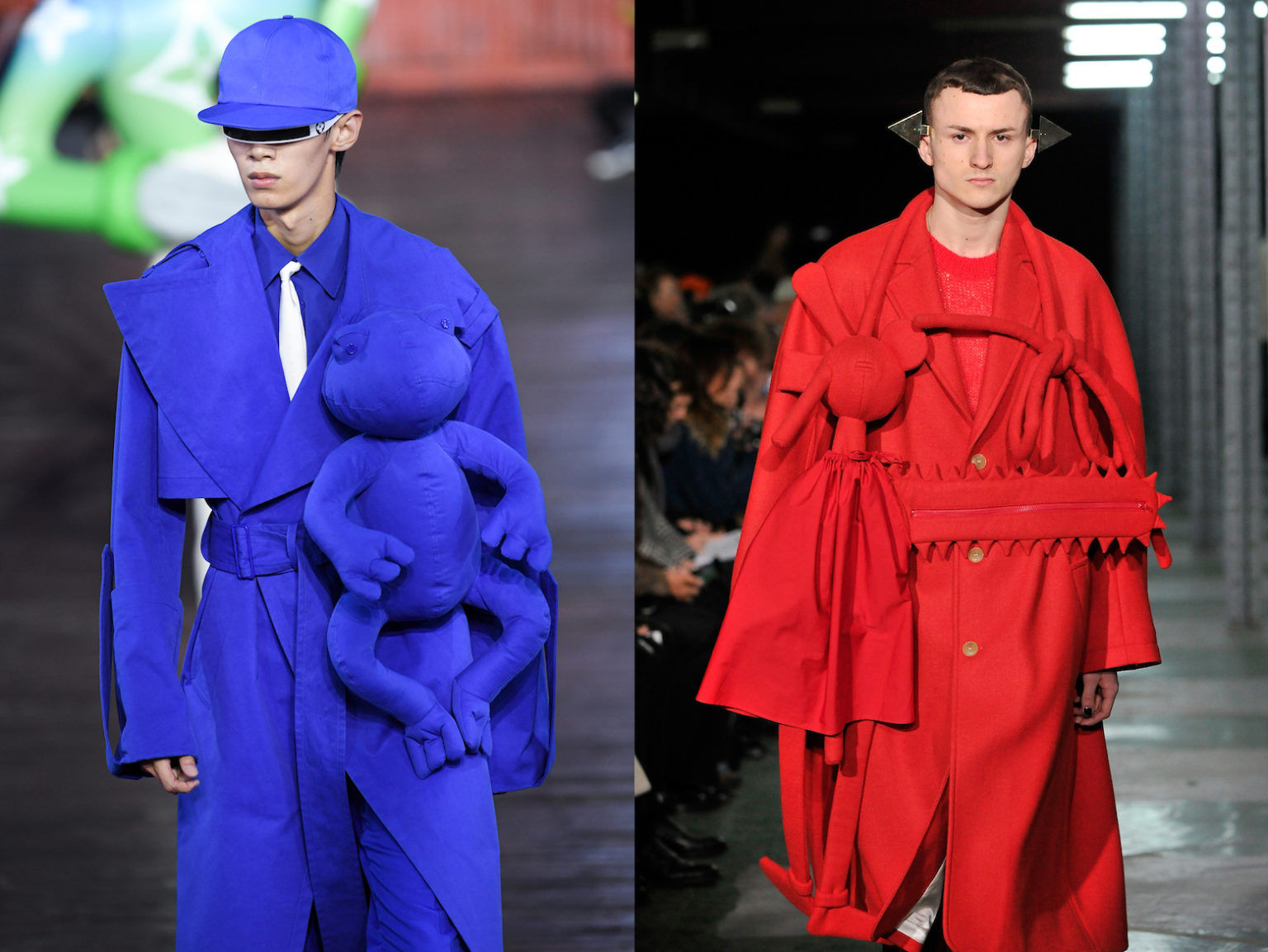 ---
What's the Deal With Ib Kamara?
At some point, Ib Kamara was meant to become a doctor, but instead, he ended up at Central Saint Martins, making a name for himself with his project on Black African masculinity.
His project, named 2026, styled models in South Africa with clothes he had found in a dumpster.
The fact that Kamara, later on, oversaw the development of H&M's first circularly designed zero-waste collection came as no surprise.
Success with his project at Central Saint Martins led Kamara to exhibit at Somerset House and introduced the designer to London's highly influential art scene – including Robbie Spencer, stylist and then-creative director of the magazine Dazed, who gave him his first fashion editorial.
From then onwards, it was all uphill.
Ib Kamara worked with the likes of Beyonce, Stella McCartney, Dior, Burberry and Vogue, whilst being fashion editor of i-D and culminating as editor of Dazed in 2021. A rather impressive portfolio of people who all seem highly fond and appreciative of Kamara's prodigy talent.
With his impressive portfolio of collaborations and network, Ib Kamara's appointment as creative director of Off-White did not come as a surprise. Not only was Kamara a good friend of Virgil's, meaning he understood the intricacies and vision of his work, but he had also often worked as with the brand as a stylist and image conceptualiser. This gave him insider knowledge which made him a prime candidate to continue and evolve a legacy as prominent and identifiable as Virgil's.
---
For Kamara, seeing a knock-off of Off-White socks in a Ghanian market was a game-changer. It made the designer come to the realization that fashion can alter people's perspectives on the world, a concept which he has actually been exploring since his early days at Saint Martin's with his work on future perspectives of Black masculinity.
When appointed as creative director of Off-White, he claimed:
"Virgil will forever be with us. With me. He changed the world and left an indelible mark on anyone who encountered him and beyond. Generous with his time, mind, and creativity – he saw everyone and created with all humans in mind,".
We are excited to see what, and how, Ib Kamara will contribute to the brand's legacy.
Read more in DDW's piece on how Virgil Abloh was Honoured at Paris Fashion Week.