Lautrec posters, Hockney canvases and Martha's Vinyard mansions make up the exciting art auctions taking place this summer.
Art auctions are bizarre events. They bring together some of the world's most knowledgeable art connoisseurs and collectors to determine, in what has become somewhat of a sport, the value of art's greatest pieces.
During the pandemic, art auctions halted. It was a terrible time to sell, or buy, art of any form. With Covid-19 slowly but surely becoming less prevalent in our daily lives, the market is back up and running stronger than ever before due to a large number of objects on the market. For 2021, Christie's saw an increase of 54% in sales compared to the year before and Sotheby's reached all-time record high. Online auctions have also started becoming more prevalent and attracting new clientele engaging at a very high level.
Whether you are a seasoned buyer or a first-timer purely interested in understanding what this fascinating world of art trading is all about, here are some of the most exciting auction house events happening in the months of June and July – both online and in-person – throughout Europe.
Sotheby's
Sotheby's is the pioneer of art auctions, popularising evening sales back in the late 1950s and becoming a staple of modern-day art markets. Founded in 1744, the auction house has a current yearly turnover of about 7 billion dollars.
The master of all auction houses began as a book merchant, up until 1917 when it moved to offices in Mayfair and settled into the heat of the art world. With the arrival of the war, the company started seeing many more women joining the company, and Sotheby's began refining its focus to the sale of pictures and decorative works of art.
British Art: The Jubilee Auction
On the 29th of June, in London, Sotheby's is hosting a British Jubilee Auction, featuring Banksy, Hockney, Auerbach and Dumas amongst many other well-known contemporary artists.
Sotheby's Property Bids
Currently on auction are some of Sotheby's most sought-after properties. The auction house has released a July collection of homes for auction in the US, including this outstanding Martha's Vineyard property currently listed at 11.6 million dollars.
Blackbook Presents: A Woman's Right to Pleasure
The exhibition gives an unapologetic picture of the female experience and pleasure through the daring and innovative women who contribute to these groundbreaking discussions through their work. A Woman's Right To Pleasure offers a radical take on the female experience as it has grown over the last hundred years, featuring work by pioneering women artists alongside contemporary female figures.
Christie's
Also a 1700s auction house, Christie's works with art appraisal, art financing, international real estate and education. The long-established auction house has also recently ventured into the world of NFTs, offering the first-ever auction house sale with the unprecedented acceptance of cryptocurrency as a means of payment.
Post-War and Contemporary Art Online
As an online auction starting on the 21st of June, the Post-War and Contemporary Art is Christie's accessible price-point auction of artwork and photography.
It collaborates with Art for Tropical Forests, and an initiative working with Greenpeace currently focused on the preservation of the Amazon. The bid features some Caroline Walker pieces as well as Helen Beard or Fika Leon.
Old Masters Evening Sale
On the 7th of July in the Old Masters Evening Sale, a live event in London featuring Bosch, Antonio Canova and Dürer amongst more of the greats.
The price point as you can imagine is quite high, but this is a once-in-a-lifetime chance of getting hold of some of the great's paintings which are still on the market.
Phillips
Self-described as a "A dynamic digital destination for buying and selling art, unbound by the traditional auction calendar.", Phillips makes art auctions contemporary, new and fast.
It may not have the lengthy history and name that Christie and Sotheby's do, but they do have an impressive collection of artwork which they regularly auction in London, New York and Hong Kong.
20th Century and Contemporary Art Sale
Phillips is hosting a contemporary art auction in London on the 29th of June. Some of the artists on sale? Ed Ruscha, Salman Toor and Bernard Frize.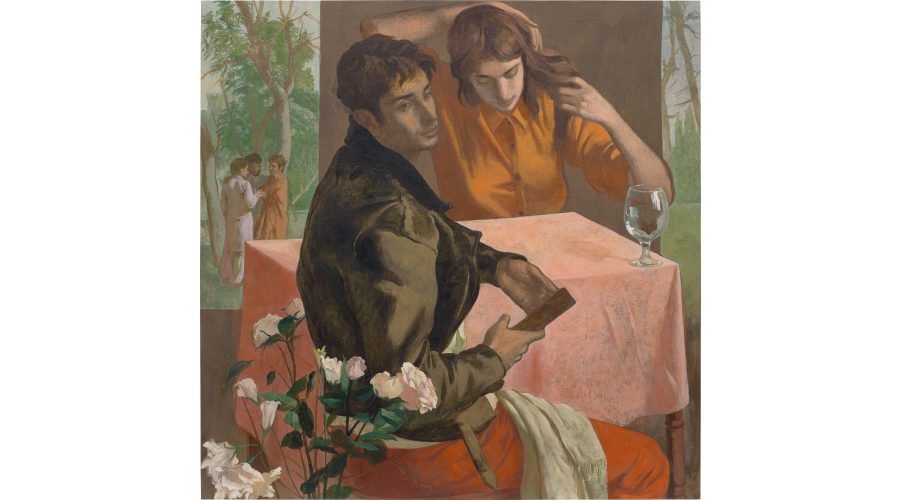 David Hockney, Salt Mills Valuation Day
September 13th marks Phillip's Hockney auction, which is bound to be a success as the artist has become increasingly famous (more than he already was, if that is even possible) through his use of colour and pop-art imagery in mainstream media. One of the most anticipated pieces of the auction includes the Pool Made with Paper and Blue Ink for Book.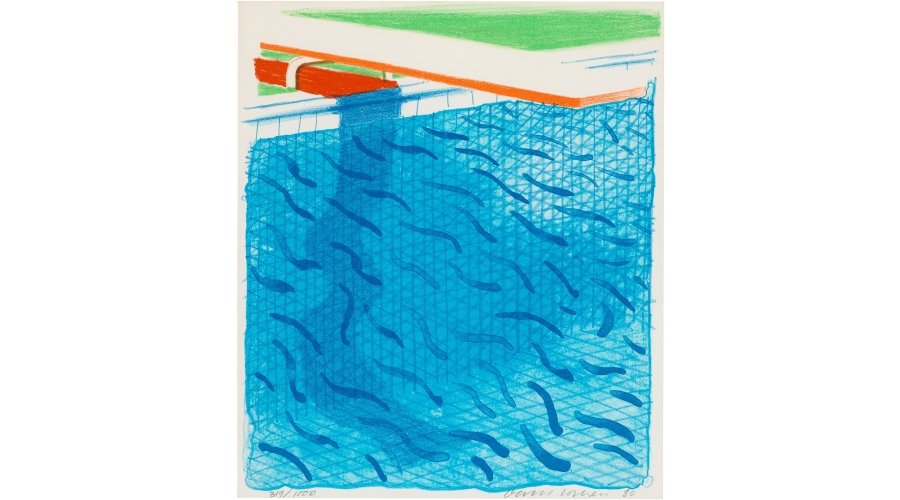 Bonhams
Bonhams is 1793, privately owned auction house working with art and antiques, motor cars and jewellery. They remain the last-standing privately owned auction house in Britain and have flagship salesrooms in London, New York, Los Angeles, and Hong Kong.
L'École de Paris – A Modern Diaspora
Bidding has already opened for L'École de Paris at Bonhams, but the auction event will be held on the 28th of June down in London.
There's a Moïse Kisling for auction estimated at £20,000 – £30,000 and a more accessible Maurice Blond for £2,500 – £3,500 amongst a vast variety of art-works at different price-points.
Vintage Posters
Who doesn't want to own a Toulouse Lautrec? At the Vintage Posters Auction, held in Paris on the 29th of June you'll find old french vintage for relatively low price points from some of history's most famous and celebrated artists.
Interested in knowing what some of the most expensive items sold at an art auction have been? Read our article here.