LOEWE has launched its latest eyewear. What if we told you it features such a thing as high fashion inflatables?
We have seen Loewe grow grass from their garments. We have seen LOEWE ruffling it's clothes, filling up the runway with avant-garde tailoring. But now we are seeing Jonathan Anderson turn Loewe's accessories into high fashion inflatables.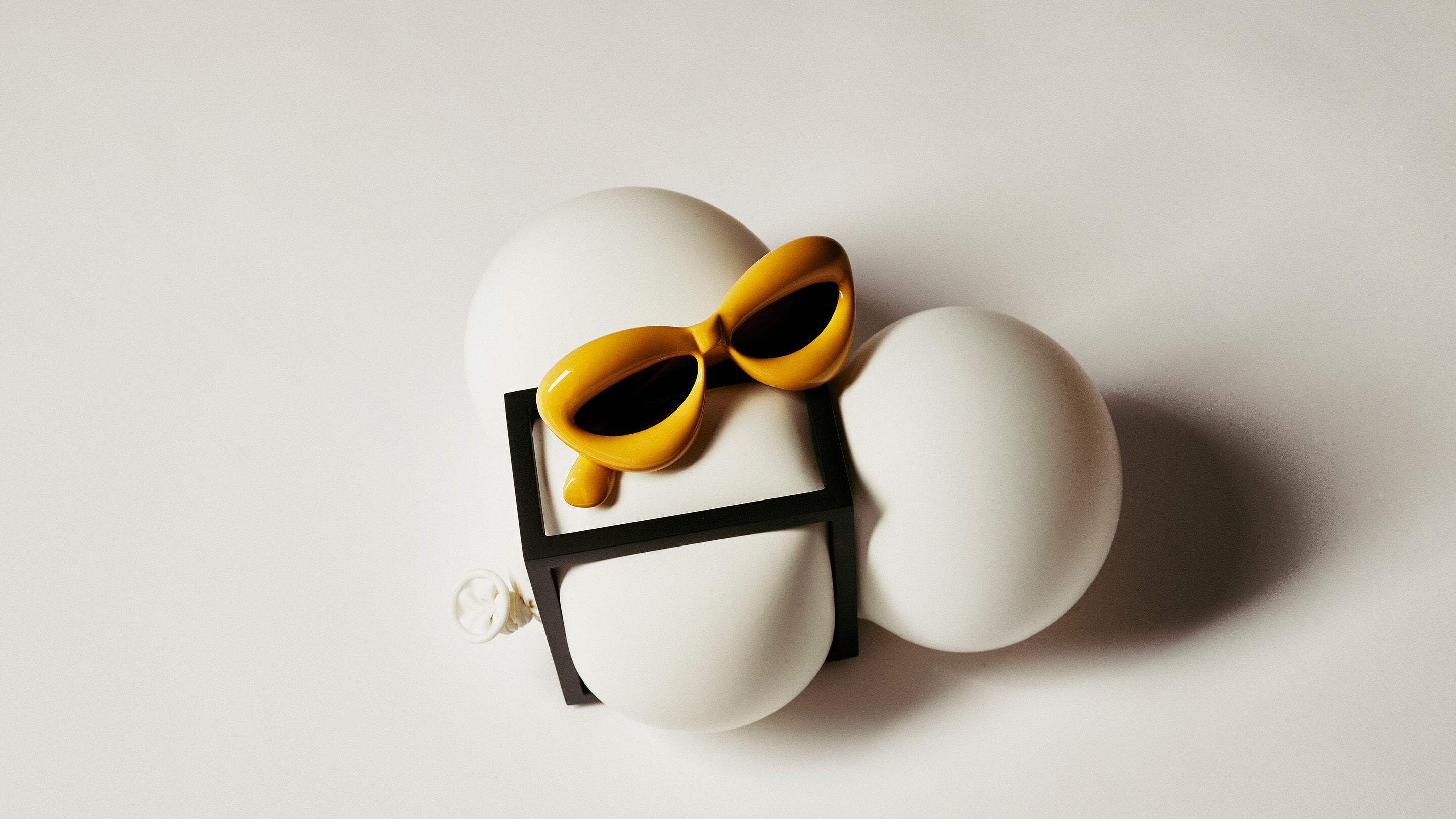 The luxury fashion house has released three different models, the Mask, Rectangular, or Cateye, each sold in striking primary colours, white or black. The Mask, perhaps the most daring of them all, comes as a single lens in a thick frame and Loewe branded arms, whilst the Cateye's frame resembles a bow.
There's a playful and child-like nature to LOEWE's sunglasses, which with their inflatable element could have very well been part of a children's birthday party, but adapted to an audience literate in high fashion and eyewear avant-garde.
The latest we have seen of the Spanish brand has been steering towards surrealism. With runways populated by geometric breastplates, or even the use of angular accents to their clothes, LOEWE is not new to quirky and edgy fashion. The inflatable eyewear of this season however, is reminiscent of Anderson's own brand, JW Anderson, and their bumper bag, which features a similar style to the latest at LOEWE.
The inflatable launch, which we have seen in photography displaying models strapped with balloons laying on gigantic pumpkins, is selling for around 300USD. They can be purchased on the LOEWE online store and are likely to become distinctive products for what is left of the summer season. Regardless of their colour, the sheer shape and confidence needed to sport such distinctive sunglasses is enough of a fashion statement.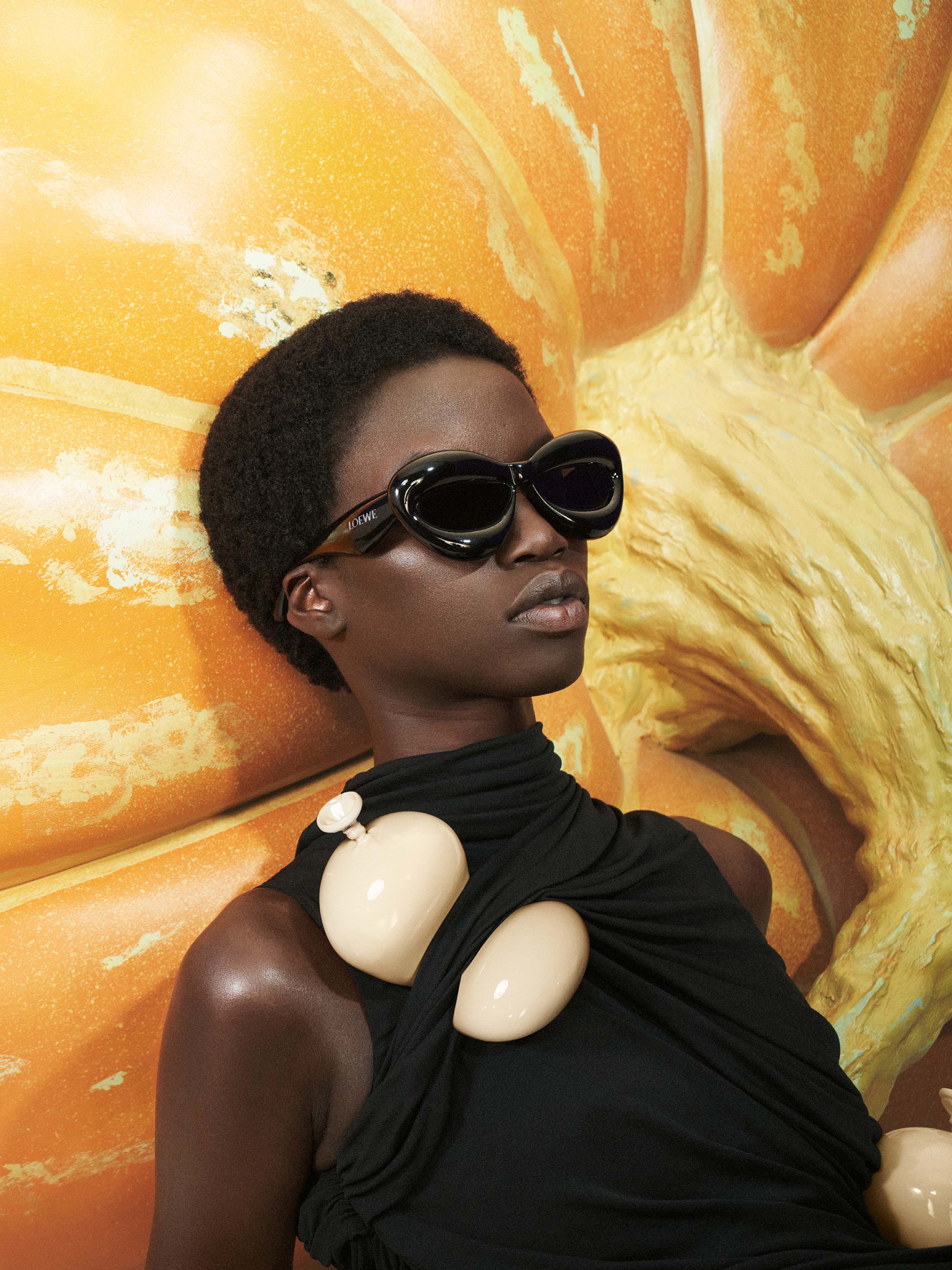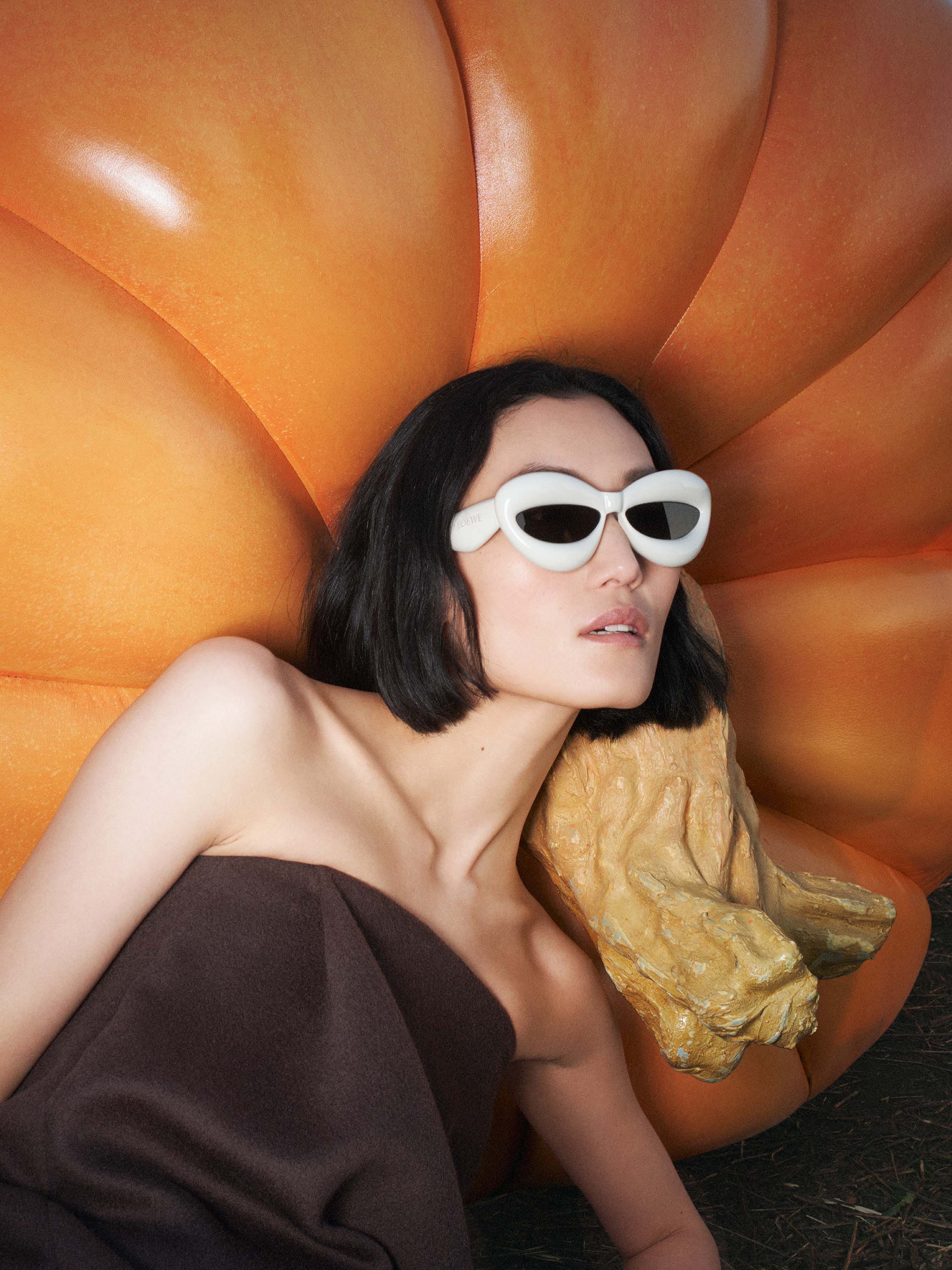 Of course, it is easy to forget that LOEWE is not new to eyewear notoriety. They have previously launched LOEWE Paula's Ibiza, an SS20 classic. With their thick outer rim and yellow tinged lenses, the brand's eyewear was made up of essentials packed by every fashionista around the globe.
We are excited to see what they showcase next.
---