We're not here to trash talk, but Balenciaga's bag certainly is — and you probably have knock offs of it right under your sink.
Last March, the fall ready-to-wear collection saw Balenciaga populating the runways with trash pouches, aka pieces inspired by, unsurprisingly, trash bags. Now, 5 months down the line, they have started being sold in stores.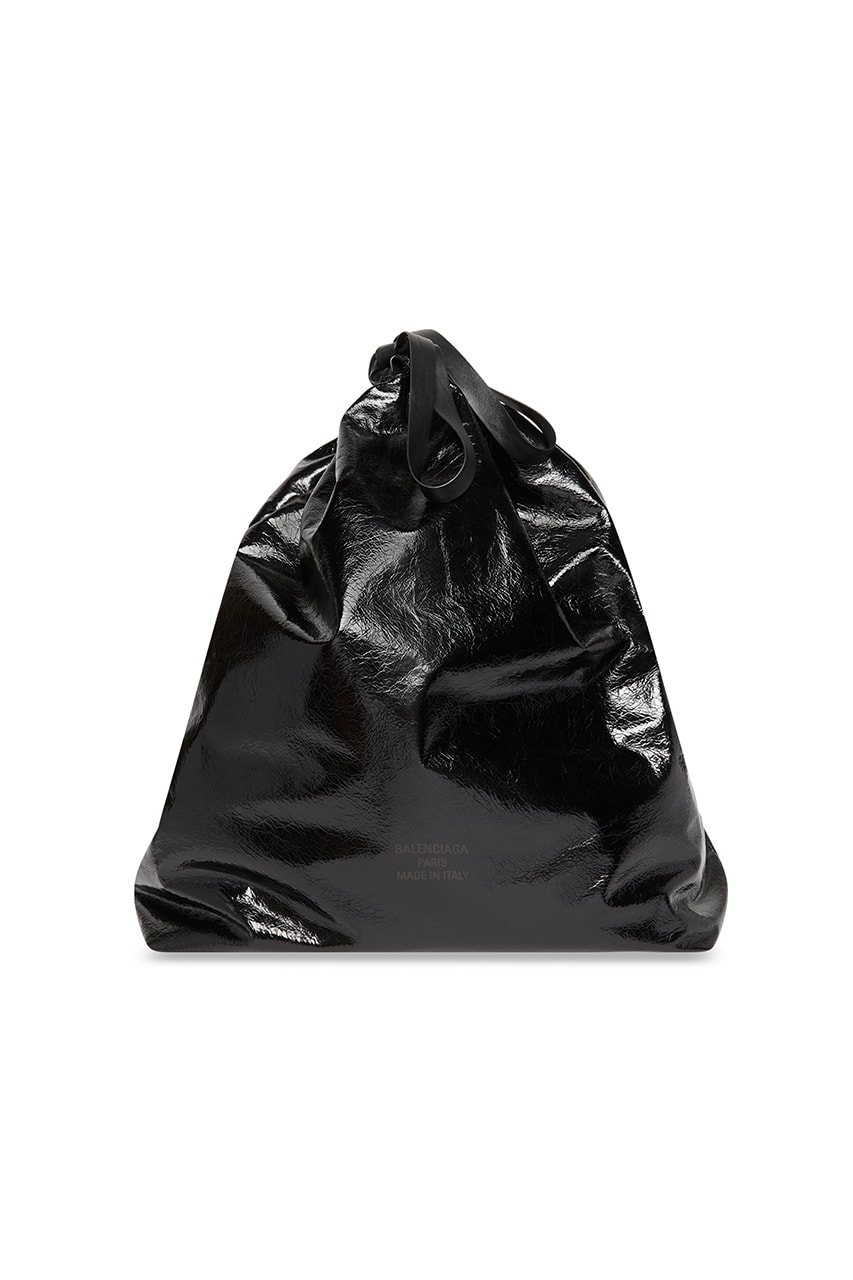 Unlike the bin linen you are probably accustomed to, the Balenciaga trash bags are built a little different. Made out of calfskin leather, the Balenciaga it-bag comes with a subtle logo and is priced exorbitantly at $1,790. Loyal as ever, Kim Kardashian was already on social media, ready to flaunt off her own.
At the start of August, High Snobriety shared a photo of the bags in question, featured in white, blue or black, and received a great deal of trash talk in return. Whilst some appreciated Balenciaga's creative director, Demna, and his abilities to spark controversy, others pointed out that it felt like a social experiment on consumerism, and it very well could have been. When asked about the bags back in March, Demna told WWD "I couldn't miss an opportunity to make the most expensive trash bag in the world, because who doesn't love a fashion scandal?"⁠
Interestingly enough, the high fashion world is not new to the glamorisation of the ordinary. Think back to Moschino Fresh, the fragrance released back in 2017 and packaged in the form of a cleaning product, or even the very fact of ripped clothes being part of many fashion runways.
Balenciaga's IKEA Bags
Balenciaga is not new to going viral through peculiar product launches. In 2017 the luxury fashion label released what have become colloquially known as the IKEA Balenciaga Bags, purses that imitate the blue-and-yellow carry-ons one gets at the furniture store, but sold at a significantly higher price point.
In turn, IKEA responded with a spot-the-difference guide on how to "Identify and Original IKEA FRAKTA bag". According to the Swedish furniture company, originals rustle when shaken, can be hosed off, and cost only $0.99. The same can probably not be said about Balenciaga's, which is 4264 times more expensive than the IKEA version.
The Latest Scandal
More recently Balenciaga has been the source of much internet hate for the way their collaboration with Yeezy GAP is being sold in stores. A user took it to Twitter to post a photograph of the pieces, sold from large trash bags which Ye prohibited from being hanged. Customers are to dumpster dive through the haphazardly organised bins, retail employees allegedly unable to help find any specific size.
---