Championing the fashion world through unparalleled storytelling, Elli Russel Linnetz is bringing his creativity into Erl.
Erl's homepage features a bandaged up model (or is it a doll?) laying in a surgical bed partly covered in blood. That's it. Nothing at all to let you know exactly what kind of brand Erl is — or even what it sells.
With this undeniable intrigue, it's no surprise to find that it's very creator is almost as mysterious as the brand's webpage. Eli Russell Linnetz is one of those people that work incessantly behind the scenes, but has taken part on a myriad of incredibly well known projects. Linnetz, which used to work in costume design for the Opera department of the University of Southern California, also directed some of Ye's videoclips (namely Famous and Fade), set designed Lady Gaga's Enigma tour and did some creative direction with Comme Les Garçons.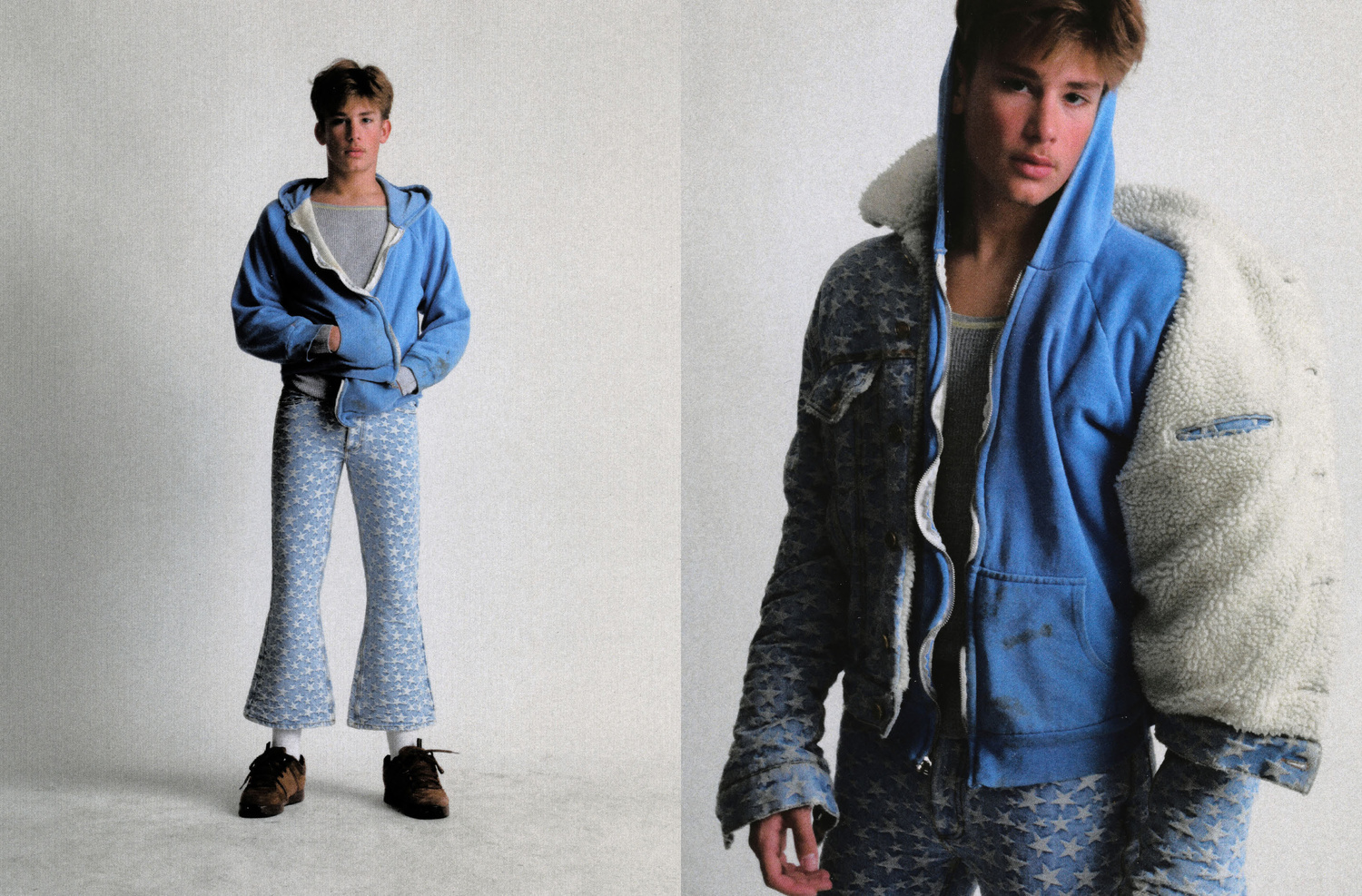 When it comes to the designs themselves, Erl evokes the laidback nature of Linnetz's Venice beach upbringing. His collections showcase nostalgic representations of L.A surf and skate culture, colours inspired by sunsets at the beach, and references to vintage-looking streetwear. Erl's clothes feels like they could be found in at an edgy thrift store, its clothes re-purposed for a generation of scandal and unconventional fashion.
We see a lot of references to garments that feel patriotic in their use of American Football wear, or star-spangled patterns amongst a myriad of other details that contextualise Erl as undeniably American. Its collections often reflect on notorious historical moments; badges preaching against war, re-interpreted military outfits, comments on the conservative narcotic crackdowns, or references to the stereotypical college wear attest to Linnet'z creative genius in shaping a brand through social commentary.
Funnily enough, his latest collection (the one with the bandaged-up man), has a distinct and peculiar storyline. It follows the thoughts of a wounded man, which reflects back on his life through college, love, war, and eventually a sprout of mania at an office party — all of which can be read through subtle elements in the creative direction of the brand.
As is often the case with highly creative individuals, Linnetz's creative process is arguably extreme. For his 2020 collection, he cleared his wardrobe of everything except a t-shirt and a pair of shorts. Acting as a catalyst for throughout, bringing his clothes back to the bare minimum helped the designer question the very essentials. "What do I need?", "What colours can't I do without?".
What is next is hard to tell with Erl under Linnetz's influence. We have seen the designer venture into a variety of creative skills, and so it would only be fitting to see him incorporate them into his brand. It is fair to say we are excited to keep you posted.
---