Avatars Take The Stage
In 2007, a blue-haired 16 year old virtual pop-star called Hatsune Miku appeared on Japanese video-sharing site 'Nico Nico Douga'. Meteorically rising in popularity across the platform, this digital meme avatar featured something that the web had not yet seen; a digital star with all the glamor and personality of a real pop-star, that sings songs created by the users.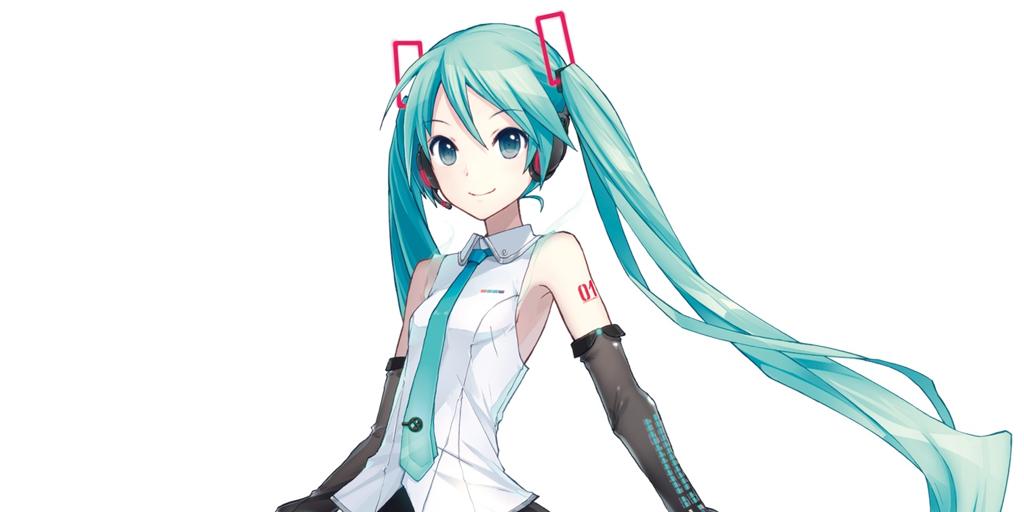 Utilising a voice-bank created by software company Crypton Future Media in collaboration with Yamaha's 'Vocaloid' programme (a digitally available drum machine of human voices), fans can produce full songs that Miku can sing and 'perform'. Once created, these user-generated songs are posted across social media networks for millions to enjoy.
The result of this collaboration is electric and has led to Miku's rise to global fame; generating millions of streams for her songs, fan-clubs, merchandise, magazine shoots, TV appearances sell-out arenas and even world tours.
Miku is, perhaps, symptomatic of the ever-changing face of the music industry itself. In 1998 we were introduced to Damon Albarn's chart-topping "Gorillaz" group which consisted of four animated band members (created by artist Jamie Hewlett) and twenty years later, as we progress with more sophisticated technology, the lines between real and digital are being blurred even further. Digital music creation is now the norm, electronic music has permeated virtually every genre, DJs are superstars and video games command a larger audience than any other form of media.
All of this leads to a fascinating transition for the music industry which has just become used to surviving on streaming. The lines between real and digital are disappearing and stars like Miku may just become the new normal. With social media continuing to grow in importance for the promotion of albums to sell and songs to stream, it seems natural that the next evolution will be that the stars themselves will come from the digital realm.
Lady Gaga was early to understand Miku's appeal, 'inviting' her to open for her across her artRAVE world tour six years ago and Coachella recognises her power now scheduling for the 2020 line up (now postponed due to Covid-19). The future for the music industry, it seems, is to blend the digital and real worlds.
Miku's popularity has inspired a plethora of new digital stars to come to the forefront, showing up in headlines, gossip columns, TV shows, films, magazines and billboard charts. 'Collaborations' with real people and brands are frequent, digital super model 'Shudu' was recently shot by photographer Cameron-James Wilson and digital singer Lil' Miquela dropped an album just before starring in the new Moncler fashion show.
Human stars are being digitised also, wether they are alive or not. In 2012 Coachella featured a posthumous 'performance' by Tupac, with holograms projected on screens, Michael Jackson followed shortly after. A short eight years later, a 'James Dean' feature film is scheduled for release in 2021 utilising digitised footage of the Rebel Without A Cause star. Who will be next? Perhaps a 'live' duet between Elvis and Jay-Z? The possibilities are truly endless, if not a little frightening.