Causing just as much uproar as the runway models themselves, guests at Haute Couture wore a range of great (and some more questionable) outfits.
A model may walk the runway but the audience walks the streets. During fashion week, the runways may be the centre of attention but the audience (especially if we're talking about celebrities) is almost just as important as the haute couture models themselves. Let's run through the best dressed.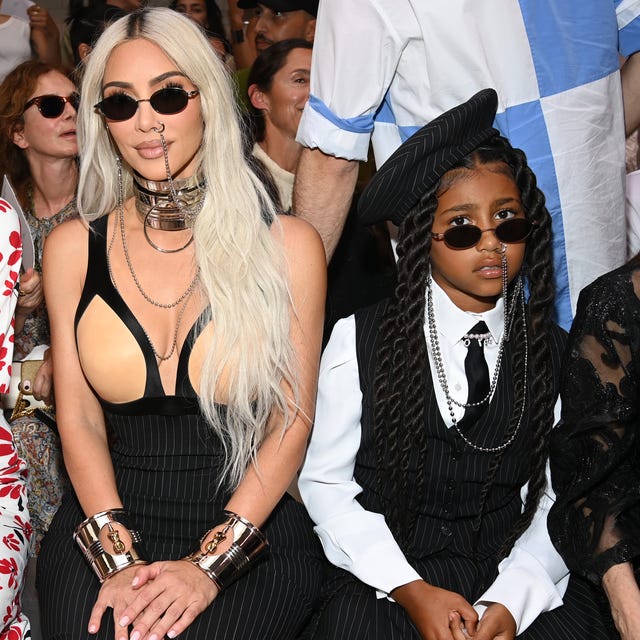 The Haute Couture Autumn 2022 Week was Kim Kardashian's reign, and the ample boulevard streets of Paris were her playground. She headlined with her daughter North and mother at the Jean Paul Gaultier, dressed in (you guessed it) Gaultier from head to toe.
Referencing a previous collection of the fashion house, Kim and North wore matching nose rings, a peculiar piece of jewellery connected to their ears. Kris on the other hand went for perked-up shoulders and stripes, evoking sailor cheque in haute couture style.
Since it seems women with a history with rapper, entrepreneur and general design mastermind Kanye West have "understood the assignment", it is worth noting Julia Fox also stood out at Haute Couture.
Her iconic moment was during the Iris Van Herpen show, where she was dressed in an optical illusions dress with an exaggeratedly curled updo. We saw her again, at Alexandre Vauthier sporting a more emo/goth look with bleached brows, sleeked-back hair, a spiky choker and knee-length black boots.
Chiara Ferragni appeared at the Dior fashion show wearing an embroidered bolero jacket, a sleeked back bun, tight high waist trousers and golden hoops. Although not her most avant-garde look of the week, it works seamlessly with the classical and elegant Dior collection for the season. The Italian influencer did, however, appear again, this time in a transparent one-piece which kept key elements of her body hidden under a mount of black feathers.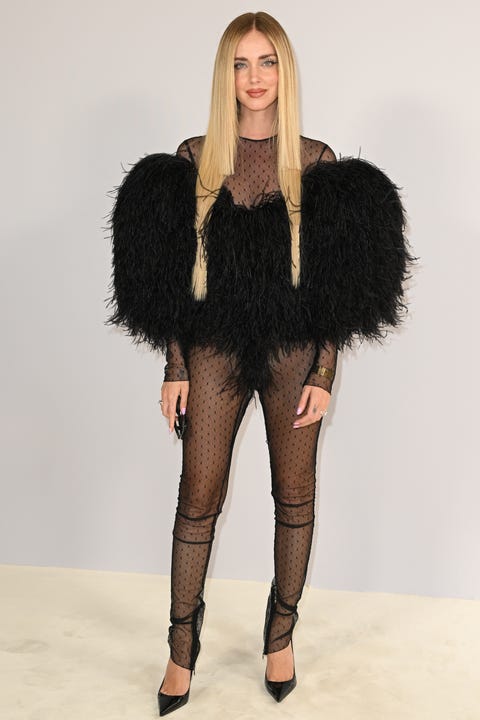 At Schiaparelli we saw Lily Aldridge dressed in a tight and accentuated halter dress with a round golden collar, featuring a golden belt which accentuated her impeccable figure. It was a subtle but interesting call to Schiaparelli's use of the feminine silhouette, interpreted with an avant-garde twist.
Also at Schiaparelli, we saw Emma Watson, wearing a jacket with exaggeratedly protruded shoulders which she paired with a white shirt and skinny jeans. She caused quite the impression, if anything because the Brit tends to prefer staying out of the limelight.
Giambattista Valli saw Robbie Williams wearing a solemn cape. Although difficult to class as an appropriate dressing choice, it was certainly one to give plenty to talk about. Known for colourful and pompous designs, Giambattista Valli was practically the anti-thesis of what Williams was wearing. A conscious juxtaposition, perhaps?